Coca- Cola Clean Coasts Week: 2nd - 11th June 2017
On the 2nd June 2017 Live Here Love Here are running Coca-Cola Clean Coasts Week!
Each year, thousands of us across the country head to our beautiful coastlines, and make use of the fantastic beaches on offer. However, did you know that for every step you take, you can count five pieces of litter around our coast? And did you know that 80% of this litter comes from land based activities?!
To raise awareness and to celebrate our coastline and inland waterways, we will be running some coastal events during Clean Coasts Week (2nd-11th June) for you to get involved in! The aim of these events is to raise awareness of marine litter and to do something positive to combat the issue.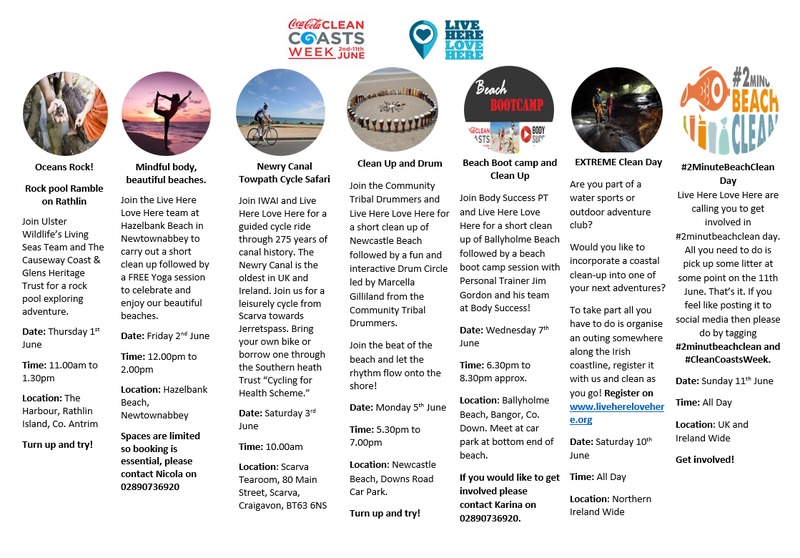 During the week, you can also create your own beach or inland waterways clean up event!
If you would like to get involved or have any suggestions for fun, beach events please get in touch with our Live Here Love Here Team!
Let's turn the tide on marine litter!