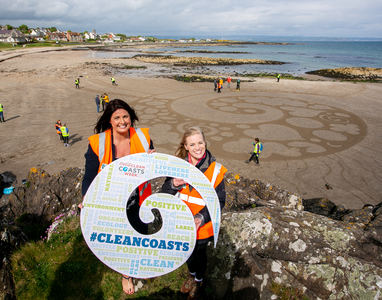 Clean Coasts supports local people who are passionate about caring for our coastline and inland waterways. volunteers who strive to uphold its natural beauty by getting out and carrying out practical work in a bid to reduce the impact of litter and other environmental damage. The programme includes Clean Coasts Week and the Ocean Conservancy International Coastal Clean Up, dedicated action promoting clean up events and other activities on beaches and inland waterways.
Since January 2019, across the north and south of the island, 2264 volunteers have cleaned up beaches, rivers, loughs, canals and reservoirs with the Clean Coasts Programme - collecting an incredible 1373 bags of litter, that's 10,062 tonnes!
Help us to continue this amazing effort!
Clean Coasts Week (pending)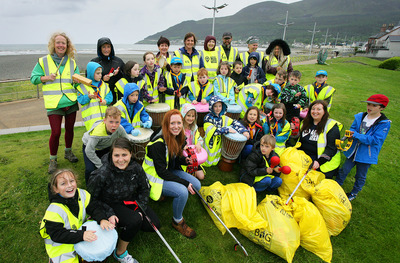 During Clean Coasts Week, we run a number of fun events to encourage everyone to get outside and 'do good to feel good'. From a Clean Up and Drum Circle, to a Beach Clean and Boot Camp, to Sunset Yoga Pick - these are just a few of the events which we run during Clean Coasts Week to engage with people who might not have carried out a clean up before as well as our dedicated volunteers.
If you have any stories and pictures we'd love to hear from you! Live Here Love Here would like to help celebrate your volunteering efforts as you undertake the critically important task to reduce plastic pollution in our rivers and seas, and remove rubbish from our streets. With permission from participants, please send us your photos and clean up stories, as we would like to showcase them on our communication channels.