Closed for Applications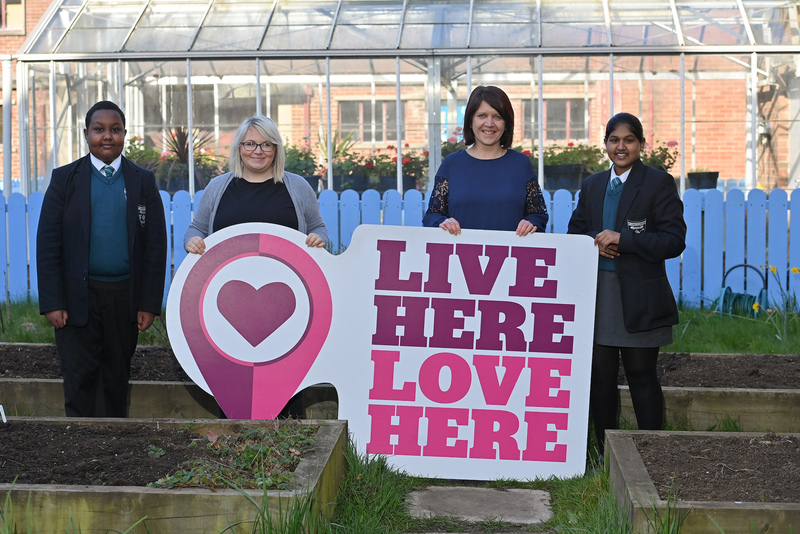 The Live Here Love Here School Pollinator Garden grants are being wholly provided by the Department of Agriculture, Environment and Rural Affairs. They are being promoted through the Live Here Love Here collaborative partnership, involving DAERA, ten Local Councils, Northern Ireland Housing Executive and Keep Northern Ireland Beautiful.
Value of Grants
The School Pollinator Garden grants scheme will provide capital grants from £3,000 to £12,000 covering 100% of costs to schools, colleges and universities wishing to establish, enhance or develop a pollinator garden and increase pollinator-friendly land management techniques.
The scope of the grants covers projects in both rural and urban settings.
The School Pollinator Garden grants will support schools/colleges/universities to:
Increase the biodiversity value of an area by planting for pollinators.
Transform unused spaces into valued environment, adding habitats and greening-up grey spaces.
Create a positive legacy.
Improve the health and wellbeing of pupils and students by helping to improve and/or maintain the quality of community spaces.
Increase civic pride through a programme of community engagement.
Improve the quality of their local environment by changing behaviour to reduce the incidence of littering and anti-social behaviour.
Eligibility
The School Pollinator Garden grants are available to all education establishments registered with the Department of Education.
Please note: schools who were awarded a grant through the Rural Community Pollinator Scheme in 2021-2022 are *NOT* eligible to apply in this round.
Examples of eligible projects:
Creation of native wildflower meadows / patches
Planting for pollinators – native wildflower seeds & plugs, shrubs, fruiting bushes, native trees & fruit trees, hedging
Natural regeneration of meadows through grass management
Removal of invasive species (not through chemical treatment)
Infrastructure to improve access – new paths or upgrading current informal paths
Street furniture – benches, picnic tables, signs, fencing
Handtools for maintaining projects
Habitats – including bird/bat/bug boxes
Food growing projects
Green Roofs
Key dates