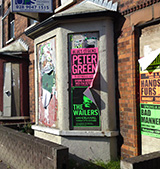 How any amount counts
£5 will help provide equipment to support your local community with clean-up programmes.
£10 could help to spruce up or create green areas though the provision of materials and support.
£20 could with equipment to clean up run down areas, derelict buildings, graffiti and places in disrepair.