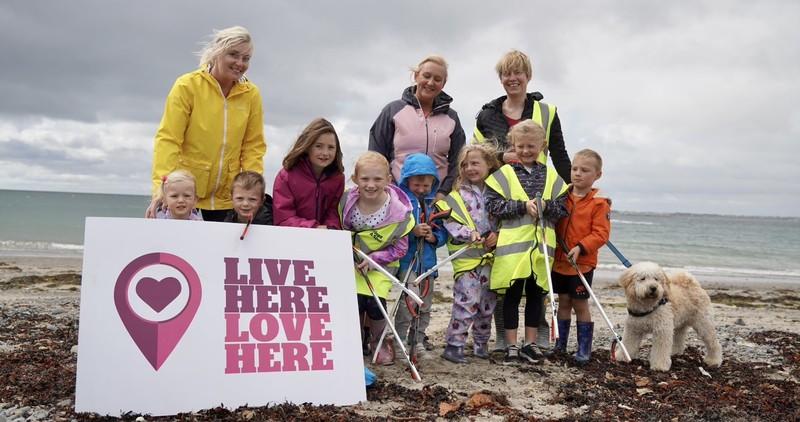 Connecting communities, one Spot at a time!
Adopt A Spot is a community-based volunteer programme, focused on promoting civic pride and encouraging collective responsibility for the environment. Families, community groups, youth groups, schools, businesses and sporting associations are all encouraged to help foster a healthier, greener and cleaner Northern Ireland by adopting and caring for a neglected area.
The aim of Adopt A Spot is to help get people excited about where they live and empower individuals to take greater responsibility for their local environment. One Spot at a time, we aspire to achieve cleaner streets and neighbourhoods, with more biodiversity, better use of unused spaces and more connected communities.
When you sign up to Adopt A Spot, you are committing to:
Maintain your adopted Spot to support local biodiversity and cleaner towns.
Read and adhere to the Adopt A Spot Clean Up Safety Guidelines
Register your clean-up activities and report your results
Spread the word about the good work you're doing to better your local area!
How do I get involved?
Choose a Spot you feel passionate about. Your adopted Spot should be safe, accessible and within a reasonable distance from where you reside. Please consider the need for landowner's permission on privately owned land, if applicable.
Your 'Spot' could be an overgrown alleyway, a mile of your favourite beach that is always full of litter or a local park that has seen better days. If you can think of an area that needs help to attract more biodiversity or is in need of a little TLC, why not adopt it?
Decide what activities you want to undertake in your Spot. Adopt A Spot groups engage in a wide range of activities from planting for biodiversity, installing and maintaining wildlife homes, to growing vegetables and conducting weekly/monthly litter picks. You will need to consider which activities are best suited to your group and your Adopt A Spot location.
Register your Spot on the Live Here Love Here website:
Once logged in, select 'My Profile' on the green banner.
Under 'Grants/Awards', select 'Adopt A Spot'.
Click 'Add new application' and fill out the application form. If you are a group of volunteers, you may submit applications for multiple Spots to look after.
Following this, you will be contacted about the status of your application by email. You may confirm the status of your application at any time by logging into your Live Here Love Here profile.
To find out more, please get in touch.